Glass Options
Thermal Insulation
Protection from outside temperatures.
Low E Coating is an applied metallic coating that provides added protection against harmful UV rays and keeps your home insulated against energy loss during all seasons. The layers of transparent silver allow the glass to reject the sun's heat in the summer and reflect furnace heat back into your home in the winter.
Argon Gas is an inert, low moving gas that gives the best thermal performance possible. Replacing the air between the panes of a glass unit with Argon Gas, heat loss is prevented.
Low E and Argon Gas are standard on all KV Windows, Entrance Doors, and Patio Doors, creating the most balanced energy performance for both winter heating and summer cooling.
Cold Weather
Radiant heat is kept inside your home
during winter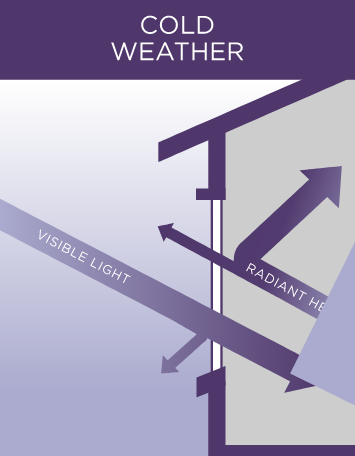 Warm Weather
UV is reflected back out in
the summer.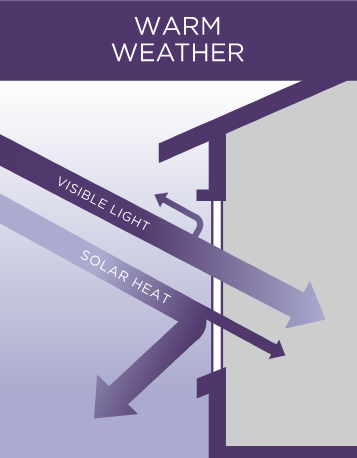 White "S" Class Super Spacer
All KV Custom Windows and Doors insulated glass units come standard with the industry leading warm edge spacer system, the White "S" Class Super Spacer. The patented Super Spacer is the only non-metal spacer manufactured out of 100 percent polymer foam offering performance qualities greater than any other spacer system. Super Spacer is placed around the edges of the glass unit, reducing the occurrence of condensation.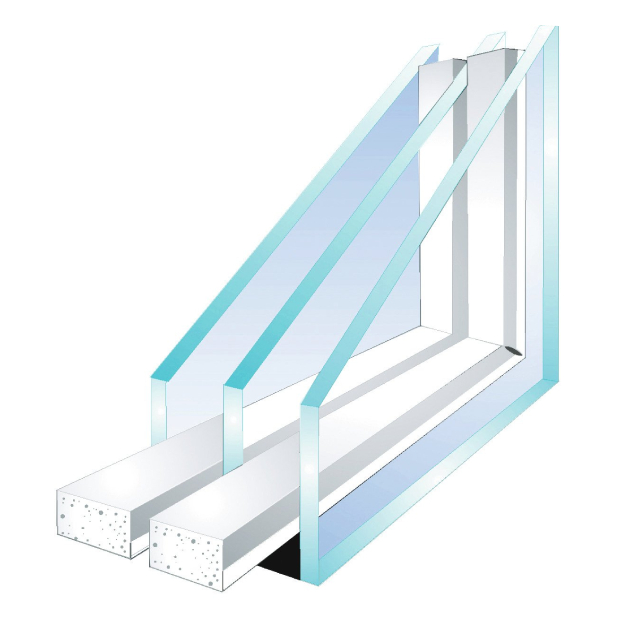 Strength Classification
The Super Spacer has been tested using the toughest durability test, the P-1 chamber. Tests are done on a weekly basis, consisting of bombarding KV's Custom Windows and Doors with humidity and UV exposure. The end result? 20 Super Spacer will last for 100 years.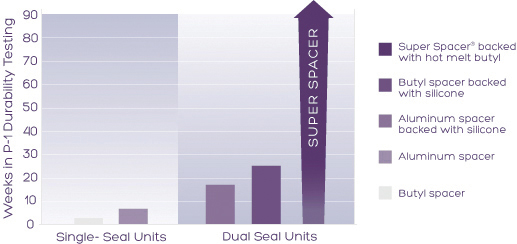 Let's talk
We welcome the opportunity to provide you with more information about the benefits of the White "S" Class Super Spacer, and how it minimize the occurrence of condensation in your glass units today, tomorrow, and for the life of your KV Windows & Doors. Please contact your local KV dealer to better understand your insulated glass unit options.