Wrought Iron Glass Designs
aldburn
Inviting wrought iron twists and a romantic chinchilla backing are signatures of the Aldburn series. Fusing old-world metal and natural inspiration, this enchanting wrought iron design creates an eloquent entrance, rich with character and spirit.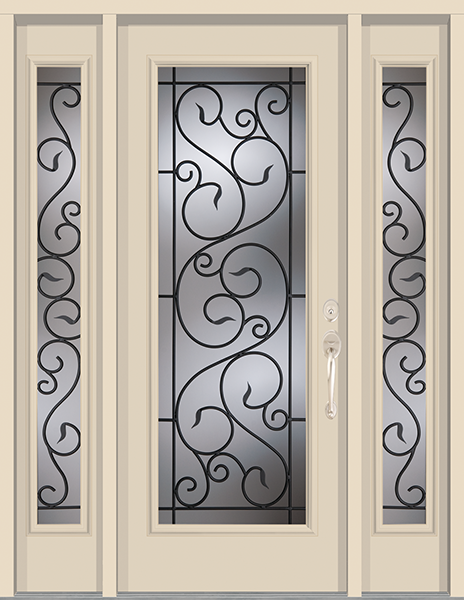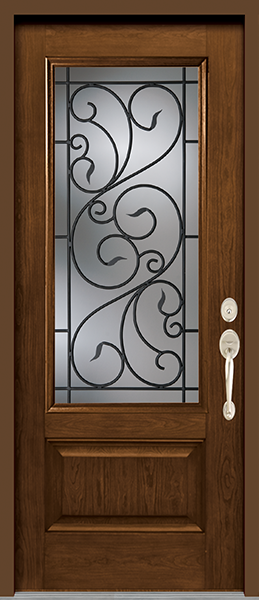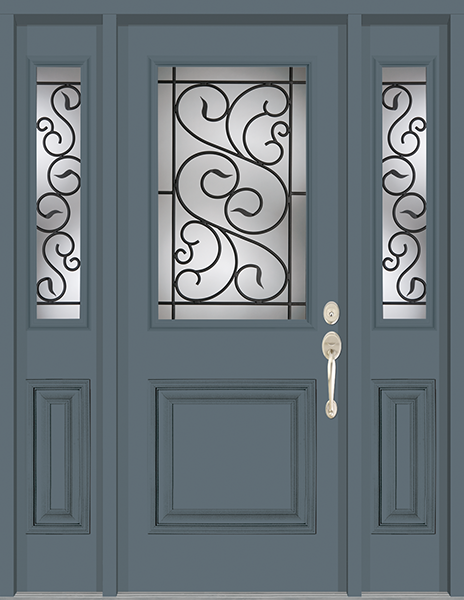 SOMERSET
Inspired by today's contemporary designs with a slight flavour of old-world charm, the Somerset wrought iron collection adds sophistication and beauty to any home. The satin-etched privacy glass is the perfect way to add privacy to your home and complement the handcrafted styling.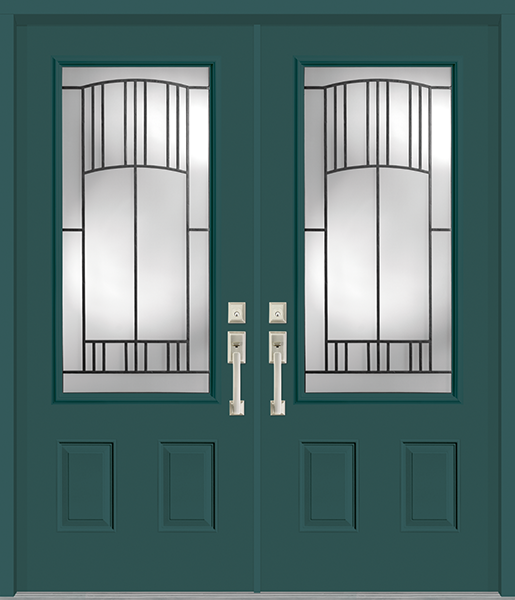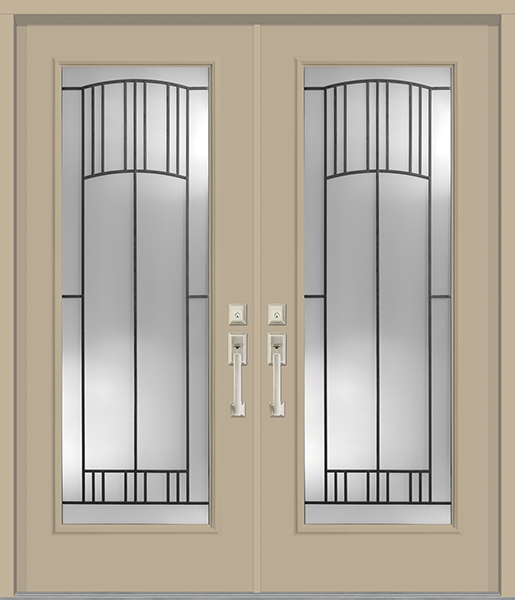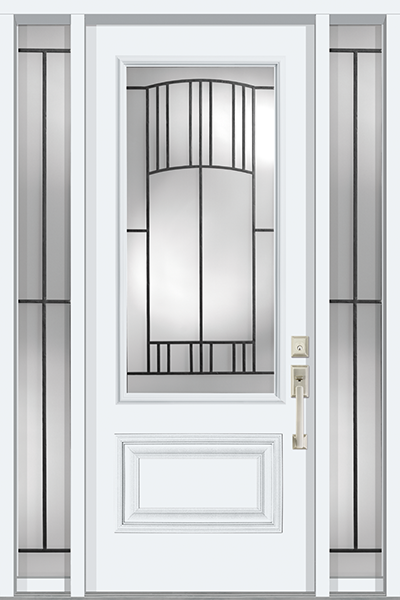 STRATHALLAN
The charming appeal of rustic wrought iron. An inviting satin-etched privacy glass. The Strathallan collection truly turns a whisper into a bold statement. With its subtle perimeter design and small cluster details, the Strathallan will enhance the timeless appeal of your home.